Wild Adventures for Children & Adults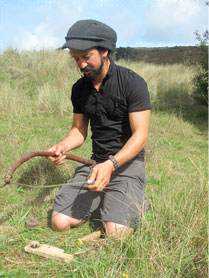 Wild adventures is an adventure company that provides adventure activities in Jersey as well as overseas. Jersey is a playground for the adventure enthusiast with a great variety of outdoor pursuits to choose from. With towering sea cliffs, stunning coastline, and award winning beaches.
We cater for all abilities and believe the outdoors should be accessible to everyone. With our passionate and enthusiastic staff the experience offered will always be out of this world. We offer expert tuition and coach everyone with the upmost patience and care.
Overcoming our fears and challenging ourselves allows us to realise our full potential. Putting ourselves in adventurous situations in a safe and controlled environment can produce great outcomes in an individual. We pride ourselves in all our adventurous activities of focusing on personal development, self-confidence, and team building.
All our staff have a long history in the outdoor environment and we believe in order to provide a great service to our customers we must be fundamentally passionate about it.