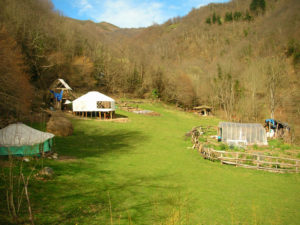 La Aventura En Espana
Spanish Adventure
Come and experience an action packed adventure in the best kept secret in northern Spain, Asturias. Mountains, forests, rivers, lakes, and a stunning coastline await you in this getaway paradise in the Costa Verde. Accommodation in Mongolian Yurts nestled in the forest with an amazing mountain range vista. Daily activities are to include hiking and orienteering, rock climbing, kayaking, bush craft, caving, abseiling, visiting the coast and much more.
Duration: 10 days.
Price: £595 (includes all food, accommodation, transport and activities)
Vive La France
French Adventure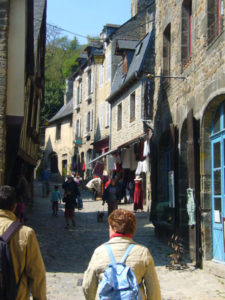 Embark on one of our overseas trips to France on an adventure holiday. Far enough to feel away from Jersey but close enough to get back for work.
A weekend trip packed with amazing activities staying in luxury accommodation along the river Rance between St. Malo and Dinan, two beautiful medieval towns.
Activities include a top class high ropes course for all abilities with giant zip wires over a lake and a vast array of obstacles to overcome suspended in a forest of oak trees. Suitable for all abilities with opportunities to take on advanced levels 30 metres above the forest floor.
Kayaking down the river Rance to Dinan exploring the flora and fauna that exists in and around it. Take time to explore the historic streets of Dinan before heading back to the house and back to Jersey.
Longer trips are available as well as additional activities of rock climbing, bushcraft, wild food foraging, guided historical walks and cycle tours.
Duration: 3-7 days.
Prices from: £295 (includes all food, accommodation, transport and activities)

Wild Adventures for Children & Adults