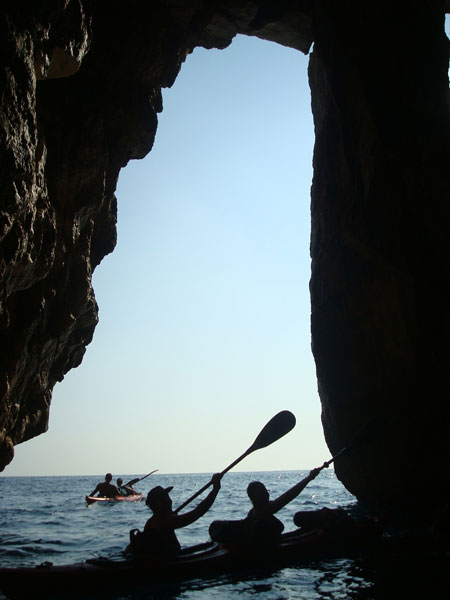 Kayaking has become such a popular activity over the years as people's thirst for adventure and discovery grows and where better than here in Jersey to try it. This activity is perfect on the island where we live as there are many inaccessible areas for the average walker that a kayak can reach. Our coastline in Jersey is home to so much wildlife with some of the most beautiful beaches in the UK. Caves, coves, secluded bays, secret beaches, rocky islands and much more can be discovered on our tours.
Our British Canoe Union (BCU) qualified guides will instruct you with essential skills and safety techniques to allow you to feel comfortable in our ocean environment. We focus on the development of paddling technique so you can become better equipped to explore our unique coastline.
Where we kayak depends on weather conditions and we pride ourselves on always staying up to date through accurate channels insuring that safety is paramount. If you are inexperienced it is always advisable to go out with qualified instructors as Jersey has one of the biggest tidal flows in the world.
Our tours are usually 2 hours but longer trips are available. We offer great trips which will always involve new tips and skills. Whether it is a leisurely paddle or a combination of more adventure with a mix of coasteering, we can do it all.
We can run trips all year round and will provide you with wet suits(if you do not own one), buoyancy aids, helmets and recommend you bring some footwear you don't mind getting wet.
The kayaks we use are 'sit on tops' that are easy and very safe to use.
Age Restrictions: 8yrs +
Price:
£35 Adults
£30 under 16's

Wild Adventures for Children & Adults